2011-10-28 02:38 - General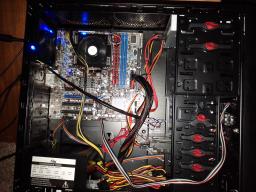 New computer! Relying on the laptop as my primary machine just wasn't cutting it for me. Especially: it was too slow to handle some things like Android development.
Built from parts, which I haven't done in a few years. Worked out well, and I saved money by only buying the bits I needed new. But either way, I've got a lot of programs to install and settings to set for a while.