2020-09-26 16:20 - General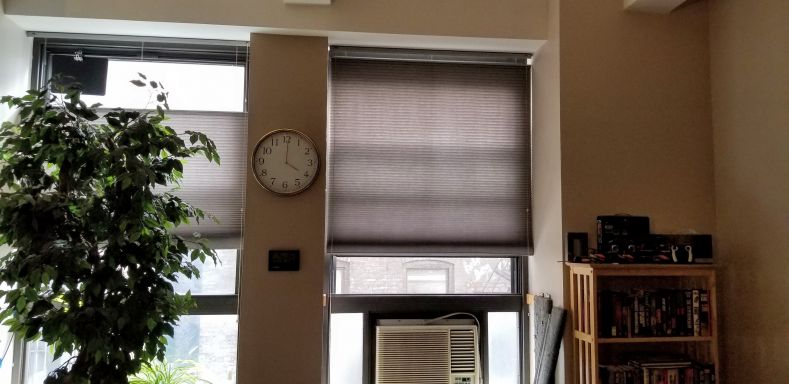 I mostly leave my window blinds in the same spot all the time. I know the spot I like. But it's autumn and so I'm opening and closing the window, and sometimes the blinds too, to let fresh air in while it's nice outside. Recently one set of blinds started to sag on one side. I got up on a stool to check, and the hanger was loose on that side. It's been a few weeks, but I've finally repaired that, today.
I first investigated the hangers and found a typical arrangement: A little springy piece of metal in back, released by levering with a screwdriver, holds the back edge of the blinds while the front edge of the hanger clips into a slot on the front. The blinds were a little tricky to move about by myself while standing on a stool, but I got them safely out of the way and looked at the hanger. It was screwed straight into drywall, no anchors. I'm surprised it lasted as long as it did. I got some anchors and installed them: voila, back in place where it belongs.