2021-05-30 15:33 - General
About ten years ago I bought a recliner sofa. Early on, I tried to vary where I sat, to not wear out one part more than another. That didn't last, though. I'm a creature of habit. These days I'm always sitting in the left position, with a side table in reach. This afternoon I reached down to pull the handle that releases the recliner and snap it came off in my hand.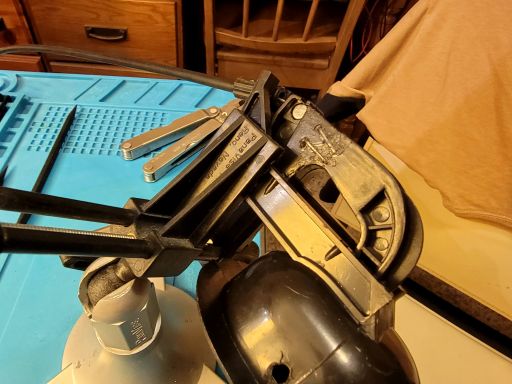 The first thing I did was swap the handles, they're symmetrical. Then I did my best to repair the broken one. Some CA glue held it together at first, but I've seen plenty of weaker-than-new CA glue repairs, so then I tried sinking some staple-gun staples through the plastic across the break, ideally stronger than the glue. (By heating the staple with a soldering iron, melting the plastic to make a hole.) I re-installed it in the less-used side. My first check quickly revealed some scary cracking noises, so I've left it for now.